Week of March 13, 2023
Deadline to register for Gala is extended until March 17th!
2023 Annual Gala & Silent Auction
Date: Saturday, March 25, 2023
Location: Seven Oaks Country Club
Cost: $80 Member | $100 Non-Member
Details: Old Hollywood theme | Black-tie optional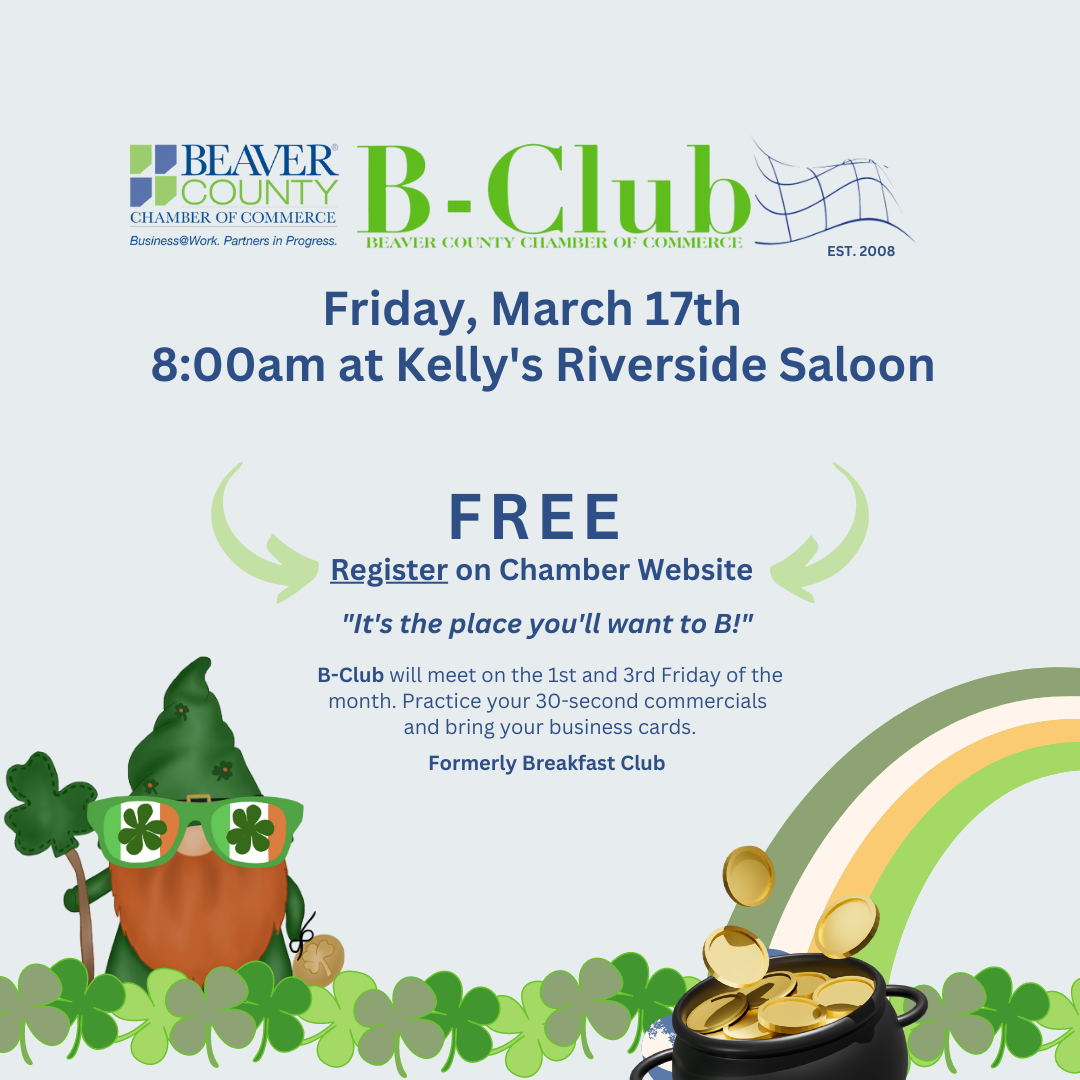 Date: Friday, March 17, 2023
Location: Kelly's Riverside Saloon
1458 Riverside Drive, Beaver, Pa
Time: 8:00AM – 9:00AM
Cost: FREE to attend, optional to purchase items at Kelly's.
Details: B-Club will meet on the 1st and 3rd Friday of the month.
Practice your 30-second commercials & bring your business cards.
2023 Congressional Breakfast
Featuring Congressman Chris Deluzio
Date: Tuesday, April 11, 2023
Location: TBD
Time: 7:30AM – 9:00AM
Cost: Members: $35
Non-Members: $50
Details: You are invited to register for our Congressional Breakfast, presented by Heritage Valley Health System, featuring the Honorable Chris Deluzio.
The Duquesne University Palumbo-Donahue School of Business and The Small Business Development Center are excited to offer
Opportunity Knocks.
Date: Thursday, June 8
Location: Duquesne University Power Center
1015 Forbes Avenue
Let the SBDC help bring your business idea to reality. Present your idea to our panel of industry experts.
8:00 AM – 10:00 AM
10:00 AM – 12:00 PM
1:00 PM – 4:00 PM
For more information and to register, visit sbdc.dug.edu/opportunity-knocks or email duqsbdc@duq.edu. Funded in part through a Cooperative Agreement with the U.S. Small Business Administration.
BEAVER COUNTY SENIOR DAY AT THE MALL
Wednesday, May 17th
10am to 11:30am 
Join us at our upcoming in-person library hours from 3 p.m. to 4 p.m. at the Carnegie Free Library of Beaver Falls. This month's topics include: ⁠
⁠
3/8: Starting a business or already have one? Stop by to get connected with one of our amazing partners, the Duquesne University Small Business Development Center.⁠
⁠
3/15: Join Literacy Pittsburgh and LaunchBox for a 1hr workshop to learn about how to make the most of Instagram for your business!⁠ Please download the Instagram app and bring a device with your Instagram logged in with you to this workshop if possible. ⁠
⁠
3/22 + 3/29: Open Hours – Stop by for some great conversation with local entrepreneurs and learn more about how LaunchBox can help you.
Pennsylvania CareerLink Spring Career & Job Fair 2023 is on Thursday, April 20th, 10am – 2pm at the Beaver Valley Mall.
Over 50 Beaver & Allegheny Employers will be present.
Spare some time and change a life!
Join us March 31-April 1 to "Bowl For Kids' Sake" with Big Brothers Big Sisters of Beaver County. Gather your team of friends, family, or co-workers and raise funds for our Beaver County kids! Enjoy pizza, prizes, and more (and beer for those 21+ at our popular Friday night "Bowl + Beers" session).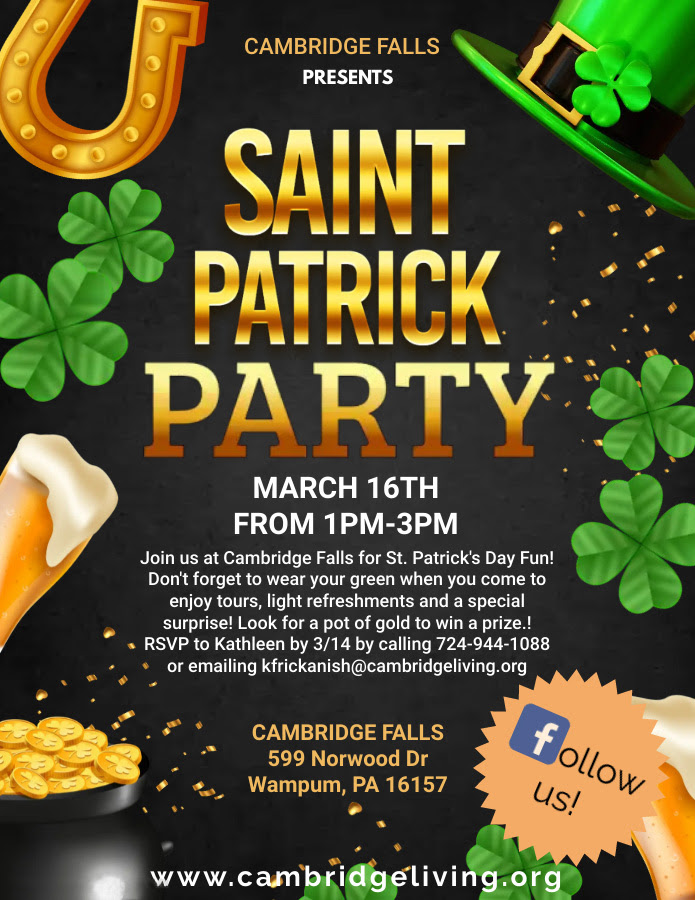 BCCC 2023 Member Decal Available
Show your members and your community that your organization is a BCCC member. To download the digital member logo, click 
here
.
Now Hiring! Want to see a list of job postings from members? Don't forget to add your own posting to the job postings portal on our website.
In need of a product or service?
Head to our full 
membership directory
 available on our website, where you will find a trusted partner to do business with today.